Some of my favorite Mac apps in 2011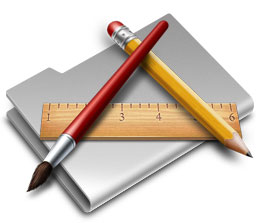 I've compiled a list of some of my favorite apps from 2011. I wrote a TextMate command to link all of these1 (60+ links in four minutes!), so if you spot any misfire links that I missed, let me know in the comments. This isn't an all-inclusive list (despite its length), but it's a good chance to highlight some gems that may have passed under the radar of the big sites.
No fancy awards here, just a grateful mention of apps that make my life better. Glaring ommisions (like the unbeatable 1Password) are only because I assume you've already heard of them. Absolutely no slight intended to anyone not on this list. Well, except for a few. You know who you are.
Graphics/Design
Developer
Utilities
Writing
Music
Video
Productivity
Honorable Mentions
Happy New Year! I'm excited to see what the Mac dev community comes up with in 2012!
As well as a couple specifically for searching iTunes using Apple's API. It's fast and deadly accurate. They'll all show up in the Blogsmith bundle soon… ↩