Systematic #19 with Josh Helfferich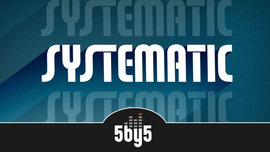 Josh Helfferich, previously of TUAW and now directing music videos in LA, joined me on Systematic this week to talk about technological advancements in long distance relationships, how much we both dislike Windows and possibly find a wrinkle in time.
This was a really fun one to record. I hadn't talked with Josh before (despite having been writers on the same relatively small staff for a year), but I wasn't surprised to find out we had a lot in common. Nerdwise at least.
The show is up on 5by5, be sure to check it out. I know from the number of anxious emails I got today1 that everyone was worried that Systematic wouldn't be published on its scheduled day of the week, but fear not.
The number is zero, which is ok. The day was stressful enough anyway. I skimmed through over 500 angry emails today regarding the atrocity that we took live last night. How dare we? I need sleep. ↩