Mac App Giveaway: TextExpander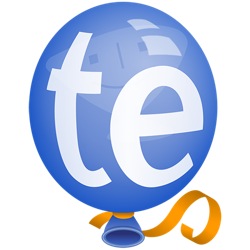 Since it's Black Friday, I'm going to run a second giveaway today: TextExpander. It's one of my all-time favorite Mac utilities, and I have quite a few free snippets available to demonstrate its usefulness. It's available in the Mac App Store for US $34.99, and it's worth every penny. Today, though, you can comment below and be entered for a chance at one of three free licenses.
Winners will be drawn at noon on Wednesday, November 30th and notified by email. Please use a valid email address and a unique name (to make announcing the winners easier). One entry per person per giveaway, but feel free to enter for every giveaway I'm running this week! I have a lot of amazing applications to share right now… keep checking back, there are at least three more coming before this madness ends!
Smile, the company behind TextExpander, is also running their own special for Black Friday. Today only, get PDFPen or PDFPenPro for 50% off. It's the perfect time to jump on one of the most powerful tools available for creating fillable forms and working with PDF files.