ProductiveMacs rules the productivity roost, again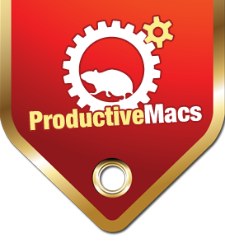 It's not the first time there's been a great offering from ProductiveMacs, but the current bundle is awesome. It'll set you back a mere $30, and includes multiple apps that cost that much on their own (and are worth more).
TextExpander (if you don't have it, the bundle is worth it right there)
Path Finder (funny, I just started using PF again this week)
TaskPaper (Love it)
Concealer
Trickster (and the forthcoming upgrade is going to be sweet, especially for nerds)
DesktopShelves
Optimal Layout
DiskAid
iDocument
Go. Get it. Support some devs and get some awesome apps.