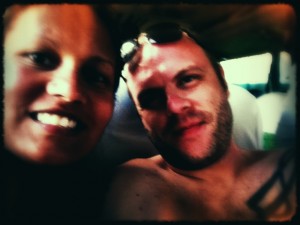 We made it home from our vacation to Punta Cana late this afternoon. The vacation was amazing, and I made new friends and put some faces (and amazing personalities) with names I already knew. A great time was had by all. The trip home, US Customs, canceled flights and fleabag hotels I could have lived without, but I'm home safe and looking forward to getting back to work, coding on my various projects, and catching up on all of the TUAW news I missed!
My Drobo wasn't happy to see me, unfortunately, so now I get to try to figure out how to get back a couple terrabytes of data. Good times. Everything else is awesome, though, and a big thanks to our friend Jon Clark for house-sitting and leaving the place better than he found it!
p.s. If anyone has any tips for dealing with a Drobo that lights up everything (full bar across the bottom and a red light on every drive bay) as soon as you plug it in and never attempts to boot, please let me know.